Notice
: Undefined variable: speakers in
/home/ernestpr2/momsfightingautism.com/wp-content/plugins/mfa/eventcodeplugin.php
on line
329
Speakers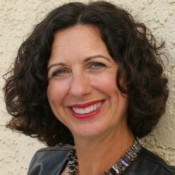 Chantal Sicile-Kira
Chantal Sicile-Kira's passion for empowering others has led her to become an award-winning author of five books, speaker, and leader in the field of adolescence and transition to adulthood. She has been involved with autism for over 25 years as both a parent and a professional on both sides of the Atlantic
Saturday, April 26
8:00am-9:30am
Preparing For Transition to Adulthood
The transition out of school district services to adult services is a challenge for both the young adults and the parents. This presentation, based on Chantal and Jeremy Sicile-Kira's book A Full Life with Autism, explains how parents and educators can best prepare themselves and their young adult for this important life change. Topics discussed include how to assist the young adult in creating a self-determined life and finding work based on their abilities, goals and interests.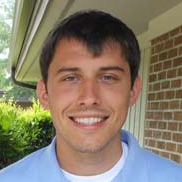 Van Hatchell
Van Hatchell is the Managing Director of Extraordinary Ventures, Inc a nonprofit in Chapel Hill, NC with the mission of creating small businesses for the sake of employing adults with developmental disabilities. In his time there he has grown 3 businesses to be sustainable employers, created the team of social entrepreneurs who manage the businesses and worked closely with Autism Speaks to identify the 14 promising practices of small business employment across the country.
Saturday, April 26
10am-11:30am
Social Entrepreneurism in the Community
How a group of parents were able to tap social entrepreneurs to create an organization to employ 40 individuals with developmental disabilities.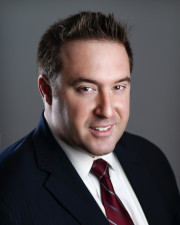 Nathan DeCorpo
Nathan D. DeCorpo is Special Counsel to the Law Offices of Elliot S. Schlissel. Mr. DeCorpo is a graduate of Pennsylvania State University where he received his B.A., and Hofstra University School of Law where he received his Juris Doctorate. Mr. DeCorpo is a practicing attorney in the State of New York with offices in the metropolitan area. Mr. DeCorpo is a member of the National Association of Elder Law Attorneys as well as a Committee Member of the Trusts and Estates Sections of the Queens and Nassau County Bar Associations. Mr. DeCorpo is a frequent speaker on issues of asset preservation and works directly with the Quality Services for the Autism Community organization.
Saturday, April 26
12pm-1:30pm
Autism, Independence and the Law
Nathan is a lawyer who will cover the basics of special needs in regards to finances, marriage, credit cards, and other financial and residential issues for adults on the spectrum.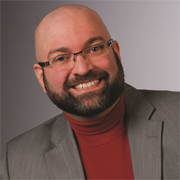 Brian King
Brian R. King, LCSW is a Best Selling Author, an engaging public speaker and life coach for parents of children with Autism/Asperger's and ADHD. Brian's books include: Strategies for Building Successful Relationships with People on the Autism Spectrum, Perfect Moments in Relationships: Lessons in Connection for Work, Family, Love, and Life, I'm an Aspie: A Poetic Memoir for Living the Human Experience Through the Eyes of Asperger's, and Thank You Sammy (A one of a kind children's book especially for those on the Autism Spectrum). As a social worker living on the spectrum and raising kids on the spectrum, Brian developed a unique and effective approach to helping families whose lives have been turned upside down. For the past 10 years Brian has served as a coach and a role model for anyone who want to "succeed anyway!" For more information, go to http://brianraymondking.com/.
Saturday, April 26
2:00pm-3:30pm
Building a Support Community for Interdependence and Growth
How to build a strategy for Interdependence and Growth. More...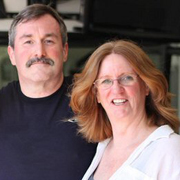 Janet Lawson and Dan Swearingen
Janet Lawson, LMFT is a psychotherapist specializing in work with teens, adults, and families with Autistry Spectrum Disorders. She is the founder and CEO of Autistry Studios, a therapeutic pre-vocational program for ASD individuals. Janet has years of experience in theater and film as well as software development. Dan Swearingen, Autistry CEO, was educated as an astrophysicist but has mainly worked in software development for private industry and government projects. Outside of work Dan has always loved building things and Autistry Studios leverages and challenges all his skills. Dan's job is to maintain technologies for the students to use in their projects and teach the students how to (safely) use them.
Saturday, April 26
4:00pm-5:30pm
Autistry Studios - building a working ASD community
Janet Lawson and Dan Swearingen, founders of Autistry Studios and the parents of an autistic teenager will discuss their journey creating a program to support ASD individuals. Over the last 6 years they have grown their therapeutic pre-vocational program from 4 students to over 50 students. They have created a new approach they call Project-Based Therapy and have also launched the Autistry Model Employment Program. They will talk about the many lessons they have learned, the methods and interventions that have worked, and those that haven't worked.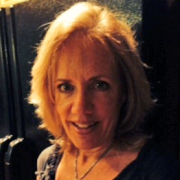 Colleen Harmon
Colleen Harmon has worked for San Diego Unified School District for the past 25 years, teaching special education at the high school level for special education students in mild/moderate and moderate/severe classrooms. When transition was mandated Colleen helped create the first transition plan for the district along with the first transition curriculum. She currently is in her 20th year working as a Resource teacher for TRACE. She has also taught transition classes to prospective teachers.
Sunday, April 27
8:00am-9:30am
Transition it starts early and is an ongoing process
ddd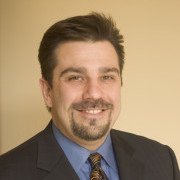 Greg Zibricky
With nearly 30 years of experience, Greg is recognized and regarded for his expertise in the fields of Financial and Special Needs Planning. He specializes in asset management, lifetime income strategies, life insurance solutions and trust funding. Greg has in depth experience working with people's most difficult life transitions.
Sunday, April 27
10am-11:30am
From our F.A.M.I.L.Y. to Yours - Creating a Financial Blueprint for Autism
A real-life, step-by-step guide to help families living with Autism navigate the future. Greg uses practical knowledge based on his own son's diagnosis in 1996. Raising a child with autism presents extraordinary circumstances that require specific attention in order to design a plan that exclusively suits each family. Look back at the Zibricky Family's achievements, their miss-steps, what's coming up in the near future, and their long-range plan.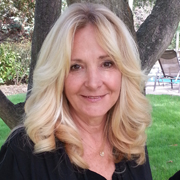 Denise Cavadias
Denise Cavadias has an MS in Special Education and a Professional Diploma in Administration. She has served 32 years as a secondary Special Education High School Teacher, where she created and supervised programs, and served a a Grant Writer. For 20 years held a position as a Vocational Coordinator with the Town of Oyster Bay and Division of Employment and Training.
Sunday, April 27
12pm-1:30pm
Providing continuing education alternatives for students with special needs. We are private fee based consulting group, which assist in facilitating the movement of students with special needs to a supportive post high school program.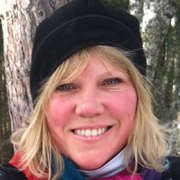 Wendy Koss-Partridge
Wendy has worked alongside families who have sons and daughters with disabilities for over fifteen years. She began as a trainer and consultant with a school district and has trained teams with the Illinois Autism Training and Technical Assistance Project and guided support teams who transitioned people who were moving from a state operated developmental center. Her son, Quinn, now 20, has taught her to see the world with a different lens and a bold heart. Quinn's microboard honors HIS priorities despite the complexities and emotions surrounding it all. It turns out, he likes doing things everyone else does, like throwing parties, being in clubs, working out, going to the movies with friends, taking college classes and helping others. The support looks different, but time and again, he reminds us it's worth it all.
Sunday, April 27
2:00pm-3:30pm
Work Incentives Planning and Assistance-Taking the next step on your Employment Journey!
This presentation will introduce Social Security Work Incentives, options available to maintain healthcare while working (Medicare and Medicaid), Ticket to Work and the employment network's responsibilities to help Social Security Disability Beneficiaries through the Vocational Rehabilitation process. In addition, Social Security Disability Beneficiaries will be given the opportunity to information on connecting with a Community Work Incentive Counselor, which starts the process of giving each beneficiary an informed choice concerning pursuing employment. Customers and potential customers, all Social Security beneficiaries, and community partners are encouraged to attend.
To Be Announced
Sunday, April 27
4:00pm-5:30pm
ddd