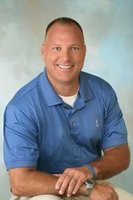 Date: Wednesday, Nov 2nd
Time: 6pm Pacific (9pm Eastern)
Speaker: Dr. James Ball
This presentation will discuss 7 systematic techniques for working with children with an autism spectrum disorder. It will focus on teaching specific skills, enhancing motivation, and generalization training. A step by step demonstration will be presented using real life examples. Modifications will be explored that allow this particular program to be effective with students significantly challenged with autism, as well as those students with Aspergers Syndrome. Because of the nature of this presentation, a question and answer period will be provided.

Bio:
President/Chief Executive Officer – JB Autism ConsultingDirector of Clinical Services New York Families of Autistic Children, Inc. (NYFAC) Chair, Autism Society, National Board of DirectorsMember, Autism Society, Panel of Professional AdvisorsMember, Autism New Jersey, Professional Advisory BoardFoundation Board Member, Healing Hands of Christ, Autism Consultant Featured Author, Autism Asperger's DigestMember, Eden Services, Outreach Services Committee
Author: Early Intervention and Autism: Real-life Questions, Real-life Answers.
Winner of:
-2008, NAPPA Gold Award Winner
-2008 Finalist For Word Book of the Year
-2009 Gold Award in the Independent Publisher Awards
Dr. James Ball, a Board Certified Behavior Analyst-Doctoral, is the President/Chief Executive Officer of JB Autism Consulting. He has been in the field of autism for over twenty-five years providing educational, residential, and employment services to children and adults affected byautism. He is also the Director of Clinical Services for New York Families of Autistic Children (NYFAC), a private not-for-profit organization providing support and training for children and families in New York City.
He provides private consultation to organizations, schools, and families regarding staff training, parent training, home support services, classroom design/support, and behavior management/assessment.
Dr. Ball is a past member of the Autism New Jersey, formally known as the New Jersey Center for Outreach and Services for the Autism Community (COSAC) Board of Trustees, and a member of the Autism New Jersey, Professional Advisory Board. A member of the AutismSociety's (AS) National Board of Directors, he is currently the Board Chair and has also servedin the past as the co-chairperson of the AS's Panel of Professional Advisors. He sits on theadvisory board for the Autism Asperger's Digest magazine and has been a Featured Author for the magazine for the past 5 years. Dr. Ball has lectured nationally and internationally on various topics related to autism, such as early intervention, inclusion services, functional behaviorassessment, social skills training, behavior management, direct instruction, sensory issues, and accountability. He has published in many of the above areas and authored the award winning breakthrough book Early Intervention and Autism: Real-life Questions, Real-life Answers, winning the 2008 NAPPA Gold Award Winner, Finalist for the 2008 ForeWord Book of the Year & Gold Award Winner in the 2009 Independent Publisher Book Awards.
Dr. Ball has won numerous awards including: NYFAC's Autism Inspiration Award, AS's Publication Award for his manual on Social Security and Employment for individuals withautism spectrum disorders, Autism New Jersey, formally known as COSAC highest honor, their Distinguished Service Award, and most recently was honored at the Phoenix Center in Nutley, New Jersey during their 20th Anniversary Gala as Professional of the Year