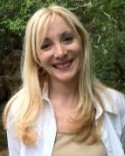 Event Date:2012-10-17
Event Time:6pm Pacific (9pm Eastern)
Description:
This webinar will focus on what families can do to help improve speech and language skills for their loved one with autism. Ms. Herskowitz will introduce a hierarchy to determine what stage of language the individual is currently in, provide goals for each one of those stages to help move the individual to the next one, as well as provide learning materials available to accomplish this.
Bio of Valerie Herskowitz
Valerie Herskowitz has been a speech and language pathologist since 1978. She has spent many of those years working with individuals who have autism and other developmental disabilities. She was the founder of Dimensions Therapy Center, a facility that offered therapy services to children with special needs. She was the recipient of the Stevie Lifetime Achievement Award for her work with autistic and special needs children and has also been honored for starting two innovative community programs, Mothers of Special Needs Individuals (MOSI) and the National Autism Registry (NARY) Family Club.
Her youngest son, Blake, was diagnosed in 1993 with autism. Her professional journey as a therapist and as a parent of an autistic child have combined to give Ms. Herskowitz the unique insights to help families cope with problems they face in parenting a child with autism. She is a contributing writer for a number of national publications on the subject of autism, and is the author of the book, Autism and Computers: Maximizing Independence Through Technology and Always Leave Them Laughing. She writes a blog that focuses on issues of parenting an older or adult child on the spectrum.
snaccers.blogspot.com
Please visit the website at: valerieherskowitz.com