Hello all,
We have two speakers who wanted to speak in the month of July but I couldn't figure out which one to choose. Perhaps you can help. In the reply box below type either  "Goh" or "Palmiotto". Ok here are the speakers:
Dr. Suzanne Goh is a board-certified pediatric neurologist with expertise in the evaluation and treatment of children with neurological conditions that impact brain development, cognition, and behavior.
Dr. Goh received her Bachelors of Arts degree, summa cum laude, in History and Science from Harvard University (1993-1997). She went on to attend Oxford University as a Rhodes Scholar (1997-1999). In 2004, she graduated from Harvard Medical School, cum laude. Dr. Goh completed her Pediatrics internship at Massachusetts General Hospital and her Pediatric Neurology residency at University of California San Francisco.
Spectacular Bond: Reaching the Child with Autism with co-authors Dr. Marion Blank (developmental psychologist) and Susan Deland (parent of a child with autism). The book outlines a powerful six-step behavior program for children with autism that is implemented at home by a parent. The program is grounded in the latest research in neuroscience, linguistics, and the psychology of parent-child interactions. Through the program, children can achieve – within weeks – more meaningful social interaction, diminished temper tantrums, greater capacity for self control, and improved attention. When this behavior program is combined with optimal biomedical treatment, meaningful progress is possible in all aspects of development.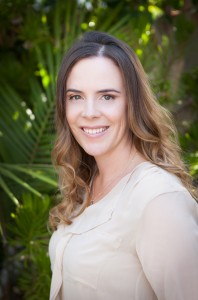 Jenny Palmiotto is a licensed Marriage and Family Therapist and certified RDI program consultant. She uses well-researched treatment methods including Emotionally Focused Therapy (EFT), Relationship Development Intervention (RDI), Behavioral and Brief Models. She has extensive training and a decade of experience treating individuals on the autism spectrum.
She specializes in serving persons with invisible social deficits. She also has advanced training in working with couples that are longing to reconnect with on another. She is currently a 4th year doctoral student at Alliant International University. She received her masters from University of San Diego.