Date: Tuesday, November 16, 2010
Time: 6pm Pacific (9 PM Eastern)
Speaker: Kim Stagliano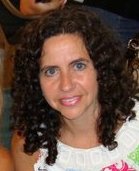 If you have a special needs child, the holidays can be stressful. Kim Stagliano will speak about how you can make your holiday a little less stressful. Here are some of the topics she will discuss:
Holidays and special needs
Religious participation
Foods for the holidays and special diets
Buying the same Elmo or Thomas the Tank Engine toys every year – and the sadness that can bring
Favorite traditions
How the economy has affected the holidays for American families
Memories you like to share with your own kids
Dealing with relatives who don't respect your child's needs
Please have your questions ready.
Bio
Hi, I'm Kim Stagliano, wife, Mom, writer and tired. My husband and I have three gorgeous girls – who have autism. Kind of impossible, considering autism affects boys 4:1 over girls. Mark and I have learned that impossible is often inescapable though.
I'm Managing Editor of www.ageofautism.com, the nation's first daily web newspaper about the autism epidemic. I write for The Huffington Post www.huffingtonpost.com/kim-stagliano, The Debutante Ball www.thedebutanteball.com, The Dallas Morning News Moms Blog http://momsblog.dallasnews.com and am on the editorial staff of the Autism File Magazine. I speak at national autism conferences, and have appeared on Good Morning America (with the kids!), ABC News, Fox News, in The Chicago Tribune, The National Catholic Register, and on blogs around the world. Mark and I live in CT with Mia, Gianna and Bella.