Date: Tuesday, November 30, 2010
Time: 6pm Pacific (9pm Eastern)
Speaker: Dr. Janet Roberto
This webinar will discuss the importance of good nutrition for children on the spectrum. Specific diets and foods will be discussed in detail. Bring your note books for this one!

Bio:
JANET ROBERTO, M.D. has been practicing family medicine in Springfield, Ohio with her husband Mark for more than 20 years. She serves as the managing partner of their six-physician group. Dr. Roberto graduated from Wright State University School of Medicine in 1985, and remained in Dayton after graduation to complete her residency in Family Practice at Miami Hospital in 1988. In addition to her private practice, she serves as a member of the medical staff at the Springfield Regional Medical Center. She will share her "Prescription for a Healthier Life;" which she has presented to thousands across the country!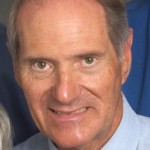 9 SIMPLE STEPS TO A HEALTHIER FAMILY DIET
"Dr. Bill", WILLIAM SEARS, M.D., will share by audio, his9 simple steps to a healthier family diet. Dr. Sears is in private practice with his two oldest sons, Dr. Jim and Dr.
Bob. He has been advising busy parents how to raise healthier families for over 35 years. This will be an interactive workshop, providing relative tools for parents!
NUTRITION CHALLENGES IN AMERICA, AND PARTICULARLY
IN OUR CHILDREN WITH AUTISM & OTHER SPECIAL NEEDS
KIM NORMAN and husband, Chris, have two children, one of whom is on the autism spectrum and has a genetic disorder called Smith-Magenis Syndrome. Kim will share their journey through years of diagnoses and finally some answers, and also provide some insight into what she has learned about the importance of nutrition, and how it fits into the puzzle of Autism and related disorders/syndromes.