Description:
An overview of changes in the law and how they impact a child's placement. Practice of parents waiving reading of their rights and how that has left them in the dark as to changes the district does not voluntarily give them, will be discussed.
Speaker:Ms. Patricia E. Cromer, Lawyer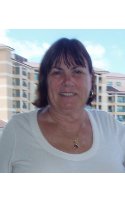 Ms. Cromer has been practicing law since 1995 exclusive in the area of special education.  She has been both a parent of two special needs eligible children as well as an attorney representing over 1,000 families.  She has worked with the juvenile court system to provide cost effective representation to foster children who the law left without protections as well as training Judges, attorneys, other connected agencies, parents and CASAs in the children's special education rights and how to protect them.