Autism 101 Summary
Autism 101 with Chantal Sicile-Kira covers ASD diagnosis, applied behavior analysis, social interaction, occupational therapy, organizational skills, practical tips.
Autism 101: the Basics – In this webinar, some questions that parents new to autism will  have are answered.
Topics covered include:
The diagnosis of autism or an autism spectrum Disorder (ASD)
Practical help with behaviors
Applied behavior analysis (ABA) and how it is useful
Functional behavior analysis (what it is and what it does)
Social interaction between children on the spectrum and neuro-typical children
Social skills and scripting
Educational options and issues
Diet
Occupational therapy
Teaching organizational skills
Home therapy services
Autism Life Skills book
Speaker: Chantal Sicile Kira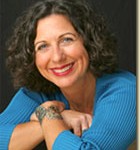 Chantal Sicile-Kira is the national Autism and Adolescent columnist for the Examiner.com. You can read her column here :
http://www.examiner.com/x-16063-Autism–Adolescence-Examiner
Chantal is also an autism activist, International speaker, and the author of  award-winning books on autism.   Her  books are:
Autism Life Skills
Adolescents on the Autism Spectrum,
and Autism Spectrum Disorders ( Penguin US, Random House UK).
Chantal hosts a radio show on Autism One Radio. For more information visit:www.chantalsicile-kira.com.