HOW WOULD YOU LIKE TO BE ABLE TO
'CONSULT' WITH OUR PANEL OF EXPERTS AND
LISTEN TO THEIR PRESENTATIONS AGAIN AND AGAIN?

You Can!
Own the conference that changed everything. Get a copy of what over 4,000 people from around the world will participate in on April 13-April 14th of this year.  Experience this ground breaking conference again and again by ordering your copy today.
*You can go over presentations you really liked
*Listen to the ones you missed and not worry about losing them
*All 15 hours of audio presentations are at your fingertips
* Links to the slide presentations and audio so you can experience the conference again
Get Your Copy Today 
You can reserve a copy of the conference for half off if you order today or before 11:59pm on Monday April 22nd. After that the price this offer will expire and the price will go back up.
Order Today Save 50%
 Used to be $158 
Now Only $79 
Offer Expires Monday 11:59PM April 22, 2013
There's More To Get
Here are some additional bonuses and benefits you receive with the Conference Pack.
Transcripts At Your Fingertips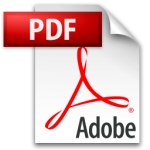 All presentations are transcribed into the CD-ROM as PDF files that you can print later, underline and highlight vital points in each presentation. More importantly you can read them on your computer anytime you want and share them with friends and colleagues.
15 Hours of Audio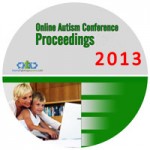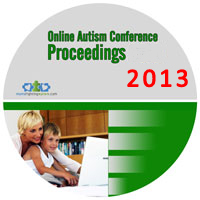 Each presentation is digitized into mp3 files so you can easily play them on your computer or copy them to your ipod. This makes it easy for you to follow along with the presentation while you're on the way to and from work or at home. Its like having the speakers looking over your shoulder when you're having that challenging day which we all have with our kids.
Conference At A Glance Book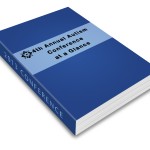 We've hired some of our best writers to summarize the key points in each presentation and condense them into bullet points so you can get the most out of each presentation. This alone will save you hours and make it easy to remember the gist of each talk.
2 Month Access to Slide Presentations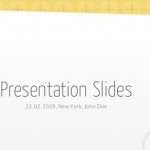 You can view the slide presentations online with the audio just as it was aired. Visually view what the speaker is saying not only verbally but with the slides too. You can watch them for 2 months after the conference.
Important: VIP Access To Post Your Questions First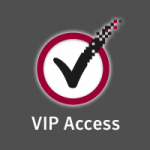 Last year there were over 1,100 questions asked by 6,500 attendees! So you can imagine the chances of getting your questions answered are pretty remote since we expect 8,000 this time around.
But if you reserve your conference pack today, I'll move you to the front of the line to post your questions before the conference starts. Each speaker will get a chance to answer your questions if time permits. Its like being a vip but you have to reserve your copy today.
New! Certificate of Attendance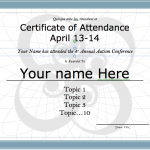 Finally we've heard the cries for this year after year. This year you'll receive a certificate of attendance at our conference. On your personalized certificate will be your name in bold letters and a list of sessions you attended. Its a great way to get recognized for your continuing education proving to your supervisor and collegues that you are improving your skills. You also might get reinbursed a whole lot easier with this certificate in hand.
I want you to act now!
Because after Monday, April 22nd the conference will be over and not played again.
So here's what I'm going to do to make it even easier for you..
If you pre-order your conference pack today I'm going to send you THESE 2 BONUSES TO PREP YOU FOR THE CONFERENCE.
Bonus 1
Instant Access To 35 Additional Pre-Recorded Presentations You Can Watch Now
When you pre-order your conference pack, I'll give you instant access to 35 additional bonus presentations that you can start listening to right away. These speakers include Temple Grandin and other lumenaries in the field of autism. There are dozens of topics that can help you today and more importantly they will help you prepare for the conference.
Bonus 2
Permanent copies of  Bonus 1 on 3 CD-ROMs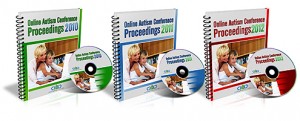 I'll ship these CD-Roms immediately (free shipping) so you can keep permenant copies of the presentations in Bonus 1 that you can start watching now. You should receive them in just a few days.

So to Summarize Here is What You Get…
Certificate of Attendance
Conference At a Glance Booklet
15 Hours of Audio of all the presentations
Word for Word Transcripts in PDF file format so you can share and print
2 Months of Slide Presentation Access
VIP Access to get your questions asked first
 FREE SHIPPING TOO
Plus You Get These Bonuses Right Away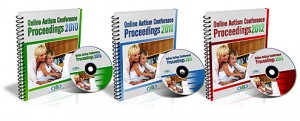 Bonus 1: Instant Access to 35 additional presentations that you can start listening to and watching immediately.
Bonus 2: 3 CD-ROM set of  Bonus One with Free Shipping
Act Today And I'll

Cut The Price by 50%
The conference pack with the free bonuses is priced at $158. That's about the same price most conferences charge for just a handful of speakers.
But because you're reserving your copy today…
Order Today Save 50%
 Used to be $158 
Now Only $79 
Offer Expires Monday 11:59PM April 22, 2013
That's only if you pre-order your copy today! Otherwise the price will go up to $158 after April 22nd

When you pre-order your copy of the conference pack:
*I'll email you instructions to instantly access the bonus presentations you can start listening to right away to prepare you for the main event on April 13-14.
*Next I'll rush you your copy of the 3 CD-ROM with the bonus presentations.
*On the week of May 5th I'll ship you out the last CD-ROM of this years conference audio and transcripts, Conference At A Glance Booklet and your Certificate of Attendance you can show to colleagues and supervisors.
ORDER TODAY BY CLICKING THE BUY NOW AND 
FREE SHIPPING  Domestic and International
If you take advantage of this offer today, I'll ship it to you free. Thats no charge for shipping.  if  you're located outside the US no problem, we ship free there too. But thats only if you act today after April 19th we will charge for shipping.
Frequently Asked Questions? 
Q. So when do I receive 2013 Conference Pack?
A. The conference ends April 14th and it takes about 7 days to completely transcribe the conference presentations. Then it takes approximately 3-5 days to get our CD-Roms back and print the conference at a glance booklets. We expect to ship on the week of May 5th and we will be contacting your at regular intervals on the status?
Q. So how much is shipping?
A. All of our products will ship to you free. That includes international orders as well.
 Q. Is there a Gaurantee?
A. Yes all of our products have a full guarantee. If you don't want the set, just return it for a full refund, but I think you'll be truly happy with the information you'll receive.
 If you have any more questions feel free to call me personally at 714-335-8176