Access These 11 Awesome Autism Presentations Free!
Access all 11
autism presentations.
Just send us your name and email to access them free!

As a parent of a child with autism, we know you're looking for answers. It can be lonely at times and perhaps you don't know where to turn. We understand you, thats why we found these 11 expert speakers who'll can make a difference in your family's life.
In fact these webinars have gotten a lot of feedback from parents. Here's some of them:
"This conference is wonderful! … His life, and ours, would probably have been less stressful if we had known some of these strategies. At least now, hopefully, we won't make the same mistakes…Thank you so much!" – Mollie T.
"Thank you so much for organizing this wonderful conference!" – Descartes D.
"Thank you for this great opportunity and the ability to learn new skills to assist my daughter. – Lydia T
"Thank you for organizing the conference again this year. I attended last year's conference from India and I enjoyed every presentation. Terrific learning! Looking forward to learning again this year!" – Sumita S.
Here's Whats Covered…
Are you considering purchasing an iPad to help with your child's communication?
There's an excellent presentation on how the Apple iPad can make a difference in your child's life and what you need to watch out for when choosing apps to assist your child's communication.
Do you need a breakthrough as a parent? 
Look no further than Raun Kaufman's presentation as he discusses things you can do right now to make a difference.
Are considering a nutritional strategies for autism? 
We have a presentation that shows you how to transition to diets that help you get results faster.
Do you need help in understanding your child who is expressing interest in sex? Learn how to support your young adult with a better understanding of the the feelings, physical responses as well as practical solutions for supporting people across the autism spectrum in the area of sexuality and intimate relationships.
Are you considering DIR/Floortime Treatments for Autism? 
Listen to Dr. Gil Tippy, he's going to help you ask the right questions and what you're to expect when selecting this treatment.
Speaker Topics and Bios
Here are the topics and speaker bios for the webinars you're going to be able to access. Please take a peek and after you're done, just type in your name and email address above and you'll get access to all of the presentations in minutes.
Breakthrough Strategies For Parents
Speaker: Raun Kaufman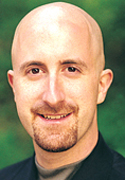 Raun K. Kaufman will provide concrete, bold strategies you can implement now for your child's immediate gain. With humour and inspiration, he will recount his own story of recovery and outline some crucial yet often-overlooked aspects of autism and its treatment. His lecture focuses on some innovative, outside-the-box techniques you can use today to help your child: move beyond stimming (without you stopping or discouraging your child's behaviour), learn new skills (without you having to push or pressure), and, most especially, to form meaningful, caring relationships with others.
Raun K. Kaufman is the Director of Global Education and former CEO of the Autism Treatment Center of America(TM). In his work with families, children, and professionals from around the world, he brings a distinctive qualification to the realm of autism treatment–his own personal history.
Is there a reason for seemingly purposeless behavior?
HANDLE says Yes
Speaker: Elizabeth Frishkoff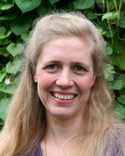 Many children and adults on the autism spectrum have repetitive , specific behaviors including hand-flapping, rocking back and forth, jumping, and switching the lights on and off. These behaviors have often been termed "slimming" (suggesting that their purpose is to self-stimulate), considered disruptive and disturbing, and responded to as such. HANDLE recognizes that these behaviors are a form of non-verbal communication and view these behaviors from a perspective that involves acceptance, compassion and curiosity, and assumes that each of these behaviors actually has a reason or purpose that can open the door to learning a lot about the swimming person's sensory processing and neurodevelopment.
Elizabeth Frishkoff, MSW is a Certified HANDLE Instructor. Her interest in HANDLE arose out of a desire to understand her own academic challenges that her teachers struggled to meet. She has dedicated the last 15 years to increasing compassion and understanding on how to meet the educational needs of children today. She is a Certified HANDLE Practitioner and Instructor. Her private practice is based in Great Barrington, MA and she consults throughout New England.
Myths Vs. Reality: What diet for autism really is and how to manage the change
Speaker: Stephani McGirr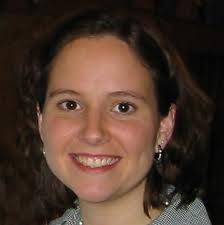 Learn the essential dietary changes to make for nutritional intervention in autism, why it's important and how to simplify it all to fit your family's needs. Discover practical strategies to make the transition easier and get results quicker.
Stephani McGirr is a coach and nutritional consultant who works with parents of children with ADHD and Autism Spectrum Disorders, as well as being a mom of a child with both diagnoses, Stephani has over 12 years of experience with natural solutions for ADHD and ASD. She works with in partnership with you to develop an alternative dietary plan that is compatible with your whole family, and then supports you through the transition. Overcome the diagnosis and create a family life that you love:
Visit www.NourishingJourney.com for resources and information on dietary solutions for ADHD and Autism.
Sensory Integration Dysfunction- Why Sensory Gyms are Vital In Treating SID and ASD
Speaker: Anna Keenaghan

Anna will discuss how sensory gyms are designed to alleviate symptoms of sensory processing disorder by providing the vestibular and proprioceptive input necessary for children with ASD and SPD to regulate themselves. These types of activities allow the child to begin to self-regulate, allowing them to attend and learn, develop meaningful relationships, and experience life more like their typical peers.

Anna Keenaghan, MA, OTR/L, SIPT certified, is the Executive Director and Occupational Therapy Supervisor at Sensory Freeway. Sensory Freeway is a state of the art 6,000 sq ft facility designed to provide therapy to children from birth to 18 years old with variety of diagnoses.The facilities are filled with developmental toys, suspended equipment, rock walls, zap line, trampoline, ball pit and much much more. All rooms are designed to provide optimal sensory input for specific sensory system and promote exploration on the part of the child.
Autism and Seizures-Silently Seizing: Common, Unrecognized, and Frequently Missed Seizures, and Their Potentially Damaging Impact on Individuals With Autism Spectrum Disorders
Speaker: Patricia Polchowsk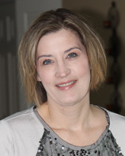 Over 50% of individuals with autism also have the additional challenge of a silent seizure disorder. Often these seizures go untreated and unrecognized because they present as behaviors related to autism. This presentation will discuss the types of seizures that people may have, how to gain diagnosis and treatment from medical professionals, and to understand how to tell the difference between behaviors and seizure behaviors.

Patricia Polchowski is a veteran special education teacher and Board Certified Behavior Analyst. She has worked for 20 years in the field of special education, specializing in children with autism and co-morbid conditions. Her personal experience with her teen son who has autism and was recently diagnosed with a seizure disorder puts her on the front lines of this emerging condition. She works with families who are trying to understand silent seizures and to access information to present to medical professionals. She is frequent presenter in the national and international arenas in the areas of autism spectrum disorders, applied behavior analysis, and seizure disorders.
iPads and Autism: A Tool For Success
Speaker: Mark Mautone M.A.

This presentation will provide a comprehensive insight into how to use an iPad with an individual with autism spectrum disorder. Mark will discuss various apps that are used to address specific skill domains. He will also provide instructions on how to create and develop original content on iPads that can be used in school, home, and the community. He will also briefly discuss relevant research on iPads, selectinal and implementation of iPad applications across various educational settings.
Mark Mautone has over 18 years experience in special education and is a lead teacher for a New Jersey school district in their Applied Behavior Analysis Program for children with autism. His vast years of experience includes but limited to teaching children with autism spectrum disorder (ASD), developmental delays, Down Syndrome, Angelman Syndrome, Cerebral Palsy and Multiple Disabilities. He holds a BA in Teacher of the Handicapped (TOH) with a TOH certification and P-3. Mark also has a MA in Applied Behavior Analysis.
DIR/Floortime: Developmentally Appropriate Treatment for Developmental Problems
Speaker: Dr. Gil Tippy
Dr. Tippy will demonstrate how a developmental way of thinking about and working with kids on the Autism Spectrum makes sense. Dr. Tippy will connect the world of early childhood development to the functional emotional developmental capacities in the DIR/Floortime model. Finally, Dr. Tippy will address questions about how the DIR/Floortime model manages the same issues that other models manage.Dr. Tippy is the clinical director of the Rebecca School in NYC, which is the only exclusively DIR school in NY for the autistic, ages 5-21. He has worked extensively with the creator of DIR/Floortime Dr. Stanley Greenspan in developing the school, and has co-written a book with the late Dr Greenspan titled "Respecting Autism"; a revised edition is coming out soon.
Relationships and Sexuality for People with Autism: Reaching a Greater Understanding
Speaker: Stephen Shore

An often misunderstood and confusing topic, sexuality of people on the autism spectrum is part of the natural developmental process of transition through puberty into adulthood. Presented from the viewpoint of a person diagnosed with autism, participants will gain a greater understanding of the the feelings, physical responses, levels of interest in sex, and addressing the social challenges as well as practical solutions for supporting people across the autism spectrum in the area of sexuality and intimate relationships.
Diagnosed with "Atypical Development and strong autistic tendencies" and "too sick" for outpatient treatment Dr. Shore was recommended for institutionalization. Nonverbal until four, and with much support from his parents, teachers, wife, and others, Stephenis now a professor at Adelphi University where his research focuses on matching best practice to the needs of people with autism.
In addition to working with children and talking about life on the autism spectrum, Stephen presents and consults internationally on adult issues pertinent to education, relationships, employment, advocacy, and disclosure as discussed in his books Beyond the Wall: Personal Experiences with Autism and Asperger Syndrome, Ask and Tell: Self-advocacy and Disclosure for People on the Autism Spectrum, the critically acclaimed Understanding Autism for Dummies, and the newly released DVD Living along the Autism Spectrum: What it means to have Autism or Asperger Syndrome.
President emeritus of the Asperger's Association of New England and former board member of the Autism Society, Dr. Shore serves in the Interagency Autism Coordinating Committee, Asperger Syndrome and High Functioning Autism Association, and other autism related organizations.
Parenting Older Adolescents with ASD: How to Balance Support While Letting Go
Speaker: Lisa Lieberman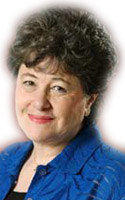 Parenting any adolescent is a challenge in today's world. Parenting roles must change as older teens move into adulthood. The unique concerns of older teen with ASD add a layer of complexity that requires greater forethought and guidance for both teens and their parents. The stakes are high for parents to feel comfortable with a young adult's developmental readiness to move on. Lisa will discuss specific issues involved in parenting older teens with ASD, and explore a necessary balance required between supporting, protecting and letting go appropriately.
Lisa Lieberman (www.disabilityinthefamily.com) is a clinical social worker in private practice with 35 years of experience. Married for 34 years to a man with multiple sclerosis, and proud parent of Jordan, a 24 year old man with ASD, Lisa shares lessons she has learned with audiences nationwide, sensitively addressing issues related to autism spectrum differences and living with disability in the family.
She endeavors to assist families to navigate the emotional journey of parenting children with autism, and to promote self-determination and community inclusion for individuals with disabilities. In addition to numerous articles, Lisa is the author of A Stranger Among Us: Hiring In-Home Support when a Child has ASD or other Neurological Difference, a comprehensive guide to hiring one-to-one providers for children and young adults with disabilities. With humor and heart, Lisa's presentations offer valuable insights to parents and professionals.
Strategic Approach to Biomedical Intervention in Treating Children on the Autism Spectrum
Speaker: Nancy Guberti

Biomedical research suggests that food and supplements affect a child with sensory issues, learning disabilities, attention issues, social withdrawal, eye-contact avoidance and perseverative behaviors. Most conventional doctors do not offer biomedical interventions leaving parents and caregivers to learn on their own, Listen and learn how to create a biomedical strategy as it relates to the health and nutrition necessary for children to reach maximimum potential. Learn how food can heal or be perceived as toxic, the role of vitamin supplementation, herbs, homeopathic remedies, natural chelation protocols, functional medicine testing and more…so that making this lifestyle change is an easy transition for you and your family.
Nancy Guberti is a Defeat Autism Now Practitioner & Generation Rescue Practitioner, Functional Medicine Metabolic Specialist, Certified Nutritionist, GFCF Diet Counselor and Healthy Lifestyle Coach. Nancy works with patients throughout the United States and world-wide via office, phone and Skype. Nancy practices a biomedical and nutritional approach to healing. Utilizing functional medicine testing and extensive health intake consult, she develops individualized treatment regimes customized to her client's health issues.
Nancy regularly shares her expertise on Blog Talk Radio educating the public about biomedical interventions and promoting functional medicine testing to address health issues. She is a guest speaker for Diamond Dallas, Diva Taunia Backstage Pass and other health related radio shows.
Should I Consider Therapeutic Horseback Riding For My Child?
Speaker: Alicia Kershaw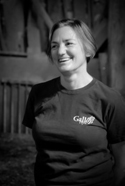 Alicia Kershaw, Executive Director of GallopNYC, a therapeutic horseback riding program in NYC will discuss Therapeutic Horseback Riding and it's benefits to people with Autism. She will also discuss GallopNYC's innovative transition job skills program. Alicia will offer tips to parents on what to look for in a therapeutic horseback riding program.