Give The Gift of Knowledge For The Holidays.
Get All 3 Autism Conference Proceedings for $69 ($30 off)
plus Free 2 Day Shipping
 offer expires Wednesday, December 18th
Happy Holidays,
I wanted to be brief and mention we still have copies available of all 3 years of our Autism Conference Series CD-ROMS. It's the perfect last minute holiday gift for families looking for solutions and helpful hints. This gift package comes with 35 of the top autism speakers in the world all on 3 CD-ROMs with mp3 audio files and PDF transcripts so you can take notes and highlight for future reference.  In their presentations, there is helpful information you or the family who receives your gift can use right away.
Get The Helpful Information On Autism In Time For The Holidays
If you're a mom, teacher or practitioner there is something in it for everyone in this CD-ROM set. We assembled the best speakers and experts on many topics on autism and put them together for you so you can listen to this information for years to come.
All The Top Speakers
Two of the conference proceedings have Temple Grandin, arguably the most famous person with autism sharing with you "What Every Child Must Know" and "Teaching Through Specific Examples." These two talks were so helpful for parents who attended. Temple shares how she overcame her difficulties and how your child can too.
Then we have a 34 other top speakers discussing everything from social thinking, diets, how to fix challenging behaviors, prepare for autism emergencies and more. These are experts that live it everyday and you can get a permanent copy to keep.
And with free 2 day shipping and your $30 dollar discount you can have all 3 CD-ROMS in time for the holidays.
Just keep reading and find out what is waiting for you.
Here's What's Waiting For You..
Our First Conference Speakers and Keynote Included

Keynote: Teaching Through Specific Examples
Temple Grandin DIR/Floortime
Dr. Josh Feder

Special Education / Advocating for your Child / IEP
Mark Woodsmall

Proactive Tools to Manage Challenging Behaviors of Children with AutismHow to Start Biomedical Intervention
Andrea Macken

A "Stranger" Among Us: Successful hiring of quality one-to-one providers for children or young adults with ASD
Lisa Lieberman

Meaning Deafness, Meaning Blindness, Body Disconnectedness; Agnosias in the Context of Autism
Donna Williams

Keynote: Learning With Autism: A Personal Viewpoint
Chantal Sicile-Kira and Jeremy Sicile-Kira

Too Many Choices! How to Design a Multi-Treatment Approach to Educating and Supporting Children with Autism
Jonathan Alderson

Neurologic Music Therapy: Rhythmic Applications for Autism
Peggy Schaefer

Absolutely Your Child Can Be Toilet Trained! A Revolutionary Approach for Children with Autism Spectrum Disorders and Other Special Needs
Debbie Bialer

Augmenting Communication… Expanding Communication
Darlene Hanson

Facilitating Social Thinking across the Day
Stephanie Madrigal

The role of Occupational Therapy in Improving Learning and Behavior
Shannon Schlotman

Starting the Gluten Free Casein Free Diet
Moira Giammatteo

2nd Conference Speakers and Keynote

What Every Child Should Know
Temple Grandin

Empowerment Strategies for ASD Parents: More Than Just Coping
Chantal Sicile-Kira

All Children Can Succeed: Effective Interventions For Behavioral And Social Challenges
Jed Baker

Creating a Communicative Environment
Darlene Hanson

Customized Support – Designing Supports That Work, One Person at a Time.
Beth Gallagher

Educating Students on the Spectrum: Using Evidence-Based Practices
Dr. Cathy Pratt

Making Inclusion Work – A Commitment to Excellence at School, at Home, and in the Community
Nancy Brady

The Ability to Derive Meaning in the World For The Child With Autism
Dr. Carl Hillier

The Special Education Puzzle
Areva Martin

Using Creativity and Joy to Bring Out the Best in Children with Autism
Elaine Hall

Effectiveness of Color
Lauren S. Henry

The Influence of Rhythm on Movement in Autism Based on a Model of Cerebellar Dysfunction
Michelle Hardy

Raising a Sensory Smart Child:Practical Solutions for Real-Life Challenges
Lindsey Biel

Communicating on The Spectrum: Best Practices
Elaine Hall

Fitness for the Autism Population
Eric Chessen

Food Matters for Autism – Learn WHY and HOW
Julie Matthews

Girls Under the Umbrella of Autism Spectrum Disorders: Practical Solutions for Addressing Everyday Challenges
Dr. Lori Ernsperger

How Medications Can Help A Good Plan Work Better
Josh Feder
2012 Conference Speakers and Proceedings Included

Preparing for that Autism Emergency
Dennis Debbaudt

The Impact of Sensory Processing on Behavior
Shannon Schlotman

Tools for Navigating the Emotional Journey: Parenting Children with ASD
Lisa Lieberman

The Pressure Cooker
Dr. Jerry Kartzinel

Broad Spectrum ASD: What's the diagnosis? What should we do?
Dr. Joshua Feder

Mirror Neurons: Embodied Cognition and Vision: New Discoveries and New Thinking Regarding the Role Vision Plays in Autism
Dr. Carl Hillier

Fitness for the Autism Population
Eric Chessen

Autism & Alleluias: Finding God in a Child's Autism
Kathleen Bolduc

Strategies for Living and Bullying
Kim Stagliano
What You Get
(CDs and Manuals are shown for illustration, you will be getting the CD-Roms when you order.
Professional Transcriptions
With the CD-ROMs you get the full transcripts of all the presentations. Each presentation is transcribed meticulously so you can follow along with the audio if you choose. The transcriptions are in PDF files that you can print out, saving you the shipping cost. And they are great for highlighting key points during each presentation.
Mp3 Audio Files
With the 3 CD-ROMs you also get a copy an audio file of each presentation. Every audio file is in mp3 format making it easy to copy to your computer or to our iPod for listening later.
If you passed on purchasing the CD version of the conference proceedings because they were too expensive you have another chance to get this information as a download.
We don't want you to miss that critical piece of information that will make a difference for your family. 

Our 30-Day Money Back Guarantee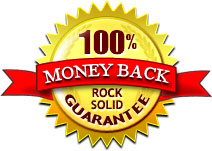 Your satisfaction is important to us. So if for any reason you are not happy with the Autism Conference Proceedings 2012 CD-ROMS or simply change your mind about wanting to have this invaluable resource at your fingertips, simply call us during regular business hours (Monday-Friday, 8 a.m. to 5 p.m. PST) at (714) 335-8176 to arrange for a complete refund.
We've done our best to remove all the obstacles that might be preventing you from ordering the Online Autism Conference Proceedings 2012 CD-ROMs. There's no cost, no risk, and you don't have to go to the store, visit the library, or even order an ebook from Amazon.com.
But you do need to ACT NOW.
Because as I said, the price for this evergreen information resource that you can turn to again and again will go up after the offer ends.
So don't delay.
P.S. Remember…when you purchase the Conference Proceedings Package, you'll be helping yourself and helping continue the important work we're doing so we can help others…


Your Order Helps Us Fund Next Year's Conference!