How
Would You Like to Be Able to
'Consult'
with Our Panel of Experts and
Listen
to Their Presentations Again and Again?

Own
the conference that changed everything. Get a copy of what 4,200 people
from around the world participated in on April 9-April 10th of this
year. Over 18
speaker participated and put their best information forward. Experience
this ground breaking conference again and again by ordering your copy
today.
I
have reserved a
digital copy of The Online Autism Conference Proceedings 2011 for you..

The
Online Autism
Conference Proceedings 2011:
Professionally
Edited Data CD

MP3
files of
all conference speakers
–
23 hours of audio
Easy to copy to
your iPod
or share with other families


– PDF
Transcript files
Share with friends,
read from your
computer.


Download
Instantly
Download all of the conference instantly after you purchase

This
package will help you get
the best information to help you get insight and encouragementby giving you a permanent record of every
minute of the event. So
anytime you want to refer back it's as if you're still at the
conference learning from the best experts. Listen to it anytime, follow
along with the word-for-word transcripts.
If You
Act Today I'll Send You 10 INSTANT DOWNLOADABLE BONUSES!
Order Today Save 50%
Used to be $99
Now Only $49
Offer Expires Thursday
December 15, 2011
Click
here to Order Now

Also
If you Order Today
Get
These 10 Extra
Bonuses!
If
you order today, you'll also
receive INSTANT ACCESS to 10
free additional webinars.
These
are some of the best webinars we've presented over the past
two
years, with top speakers offering their best
information:
Autism
101 The Basics – with Chantal
Sicile-Kira

Autism
Educational Therapies – with Dr.
Joann Lang

Effective
IEP Strategies – with Mark
Woodsmall, Esq.

Casein
and Gluten Free Diets – with
Betsy Hicks

Inclusion
and Socialization – with Rick
Clemens

Marriage
and Autism, What You Need to Know
– with Dr. Robert Naseef

Sensory
Integration Therapy – with
Chantal Sicile-Kira

Autism
and Insurance, What You Need to Know
– with Lorri Unumb

Aspsergers,
What You Need to Know
– with Brian King

Creating
Meaningful Holidays with Children on the Autism Spectrum
– with Lisa Lieberman
You
can DOWNLOAD
YOUR FREE BONUSES AND CONFERENCE AUDIO and TRANSCRIPTS INSTANTLY.
And
as with the conference proceedings,
you'll get PDF file
transcripts that you can print
out plus
MP3 audio files of each webinar
to send to your iPod or share
with others.
The
great thing about the Online Autism Conference Proceedings
2011 Package is that it makes information "ready" when you are. Instead
of
being tied to a class schedule or having to travel to a
local college or extended learning center, you can read and listen
when you have your morning coffee or 'study' when
the kids are at
school.
Our
30-Day
Money Back
Guarantee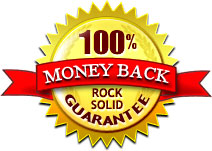 Your
satisfaction is important to us. So if for any reason you are not happy
with the Online Autism Conference Proceedings 2011 Package
or simply change your mind about wanting to have this invaluable
resource at your fingertips, simply call us during regular business
hours (Monday-Friday, 8 a.m. to 5
p.m. PST) at (714) 335-8176 to
arrange for a complete refund.
We've
done our best to remove all the
obstacles that might be preventing you from ordering the Online
Autism Conference Proceedings 2011 Package. There's no
cost, no risk,
and you don't have to go to the store,
visit the library, or even
order an ebook from Amazon.com.
But
you do need to ACT NOW, this special Christmas pricing ends
Thursday 12/15/2011.
So
don't delay. To get a free bonus library of a
ten
information-packed webinars, all you need to do is give your mouse a
nudge and order below:
Click
here to Order Today Now

P.S.
Remember…when you purchase the
Conference Proceedings Package, you'll be helping yourself
and
helping continue the important work we're doing so we can
help
others…
Your
Order Helps Us Fund Next
Year's Conference!